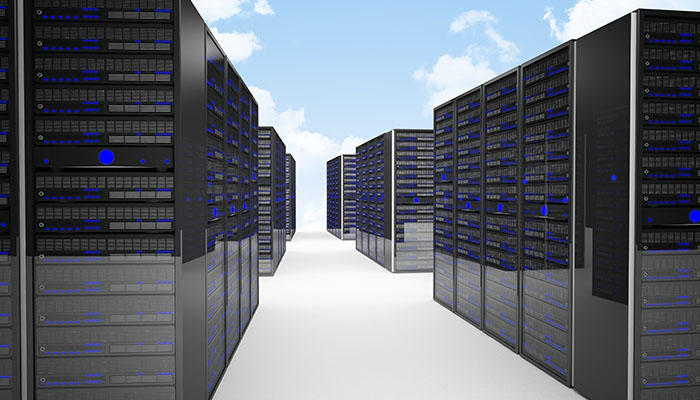 CaribDR Powered by Zerto Virtual Replication Technology Provides Mission-Critical Disaster Recovery and Business Continuity to the Cloud to Protect Companies of all sizes in Latin America and the Caribbean
Cloud Carib, an enterprise cloud solution provider, launched its CaribDR solution, to help protect critical applications and data from disasters. CaribDR is a Disaster Recovery as a Service (DRaaS) solution and leverages Zerto Virtual Replication, a hypervisor-based technology that offers the only business continuity and disaster recovery (BC/DR) capabilities for protecting mission-critical applications deployed in virtualized data centers and cloud environments.
"CaribDR is the ideal blend of what our customers require to protect their important applications and data: the service they've come to expect from Cloud Carib, and the leading DRaaS technology from Zerto," said Stelios Xeroudakis, Chief Technology Officer, Cloud Carib. "Now our customers can rest assured, knowing that their workloads, no matter the type, size or scope, will be protected and recovered quickly with minimal impact on operations in the event of a disaster."
CaribDR is offered at Cloud Carib's two data centers in the Bahamas, with additional availability zones offered in Panama, Iceland, and Hong Kong. The service runs on Cisco UCS computing hardware, NetApp storage systems, and VMware Virtual SAN hybrid SSD storage. Cloud Carib's network is based on Brocade VCS Ethernet Fabric, with each UCS host having dual 10-gig connections to the network. The infrastructure is protected by Palo Alto Networks' next-generation firewalls.
"We're excited about the capabilities Cloud Carib's customers will now be able to leverage through CaribDR, powered by Zerto," said Sean Casey, Director of Cloud Sales at Zerto. "The new DRaaS offering will ensure Cloud Carib customers' businesses are efficiently and cost-effectively protected in the event of an unplanned outage or disaster, and also enables Cloud Carib to continue to expand its business through a new revenue stream."
Cloud Carib offers enterprise-grade, private, and hybrid cloud solutions built upon the principles of delivering quality, agility, and value. Providing clients with controlled costs, unrivaled levels of service, and unparalleled levels of data protection and privacy – when privacy matters. Cloud Carib's services enable a true competitive advantage for each client that is unmatched in most of the world. Headquartered in the Bahamas, and offering multiple data center locations throughout the Caribbean (Freeport, Nassau, Panama, Barbados, and Jamaica), Cloud Carib's solution portfolio includes IaaS, security, and business continuity, productivity, and mobility solutions, along with professional services and multiple VAR options.
About Zerto

Zerto is committed to keeping enterprise and cloud IT running 24/7 by providing innovative, simple, reliable, and scalable business continuity software solutions. Through the Zerto Cloud Continuity Platform, organizations can seamlessly move and protect virtualized workloads between public, private, and hybrid clouds. The company's flagship product, Zerto Virtual Replication, has become the standard for the protection, recovery, and migration of applications in the cloud and virtualized data centers, and won numerous awards, including Best of Show at VMworld 2011, Best of VMworld Europe 2014, as well as 2011, 2012 and 2013 Product of the Year Awards for its innovative hypervisor-based replication approach. For more information, go to www.zerto.com.
VMware, VMware vCloud, and VMware vSphere are registered trademarks or trademarks of VMware, Inc. in the United States and other jurisdictions.
Cloud Carib and the Cloud Carib Logo have registered trademarks of Cloud Carib Ltd. in The Bahamas and other jurisdictions.