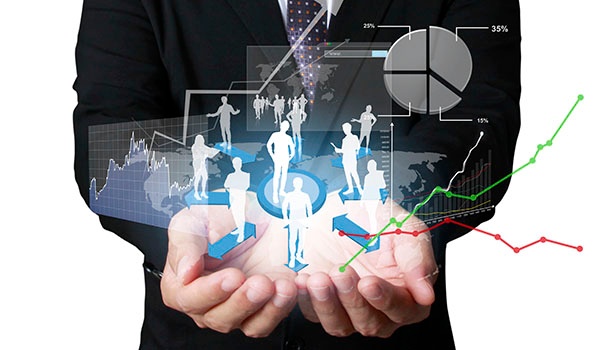 An upsurge in Work-From-Home-Environments (WFM) has made collaboration and file-sharing an even more important practice for all businesses and is generally considered part of business operations. The challenge, however, seems to exist around the need to restrict external access while facilitating internal collaboration. In today's cyber threat environment, hostile actors continue to find new and innovative ways to gain unauthorized access and steal such information. This means that you must be more mindful about how their data and electronic files are both properly secured as well as easily accessible to authorized users.
There are primarily two ways in which files are shared internally: one is via the onsite network or via a third-party cloud file-sharing platform. In both instances, there are several file-sharing tools and services available for organizations. To identify the right solution, organizations should evaluate how these tools are to be deployed, taking into account current and future operational requirements and scalability, compliance with existing technologies, and of course, budgetary expense.
Whether onsite or via the cloud, there are some features that are inherently important and should be a part of any file-sharing solution. One such element is data security. This is of paramount importance and should include robust permission controls, encryption, and visibility of activity on the network in order to maintain data integrity. Data backup and storage should also be available to ensure that all data will not be lost by accident or some other malfeasance. Finally, collaboration between appropriate stakeholders must be present in order to be able to access, share, edit, and save work products since that is the goal of file-sharing programs.
If internal sharing poses difficulties, then you can imagine that sharing files externally is an even more daunting task. As more and more organizations embrace telecommuting and remote work the need to guarantee the security of files is critical given the myriad of devices – laptops, tablets, smartphones – being used to access these files. Again, the goal is trying to effectively marry security with ease and convenience of use.
There are several features needed to ensure that remote file sharing is done safely and securely without hindering the business process. Encryption is one of those features. It's essential, not just for the transfer of documents, but also for ensuring that the information is protected while "at rest." The use of Virtual Private Networks (VPNs) is another key feature. This helps reduce the risk of exposure and compromise from outside elements while also giving system administrators the ability to allow or rescind permissions as needed to prevent data leakage or damages suffered by disgruntled insiders. Since many different devices may be used to support these activities, the file-sharing solution must work reliably across many different platforms-- from PCs to smartphones. Whether a large organization with several offsite workers or an individual trying to access files from a remote location, maintaining a reliable file sharing program for external use is an essential component in today's professional mobile environment.
In the end, file sharing enables the business. Fortunately, there are several solutions to support this critical business need, and it's each organization's responsibility to determine which one best suits its unique environment. It's not just enough to have a file-sharing program in place; in order to reduce risk and safeguard information, it's more important to have the right solution.