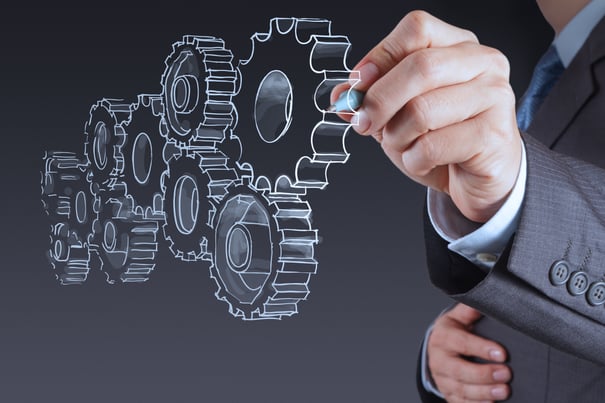 As a CEO, it's increasingly important to be involved in your organization's technology initiatives. A recent survey by PWC, found that 88% of CEOs believe digital technology delivers "very high value," and 63% use it to help them make decisions and navigate risk.
Despite their buy-in, many CEOs still aren't involved enough. In September 2015, Forbes reported that two-thirds of C-level executives had 'some' level of involvement in tech decisions pertaining to the adoption of cloud services, mobile apps, analytics, and social. Some have very little involvement or leave it to their IT manager altogether. Here's why it's important for a CEO to participate in major technology decisions, such as cloud computing:
CEOs Can Ease the Transition
"Employees need to understand why [the new technology] is an improvement from what they had before," Didier Bonnet, coauthor of Leading Digital and global practice leader at Capgemini Consulting, told Harvard Business Review, "the job of leadership is to help people cross the bridge — to get them comfortable with the technology, to get them using it, and to help them understand how it makes their lives better."
According to HBR, 63% of surveyed managers said new technology isn't embraced quickly enough at their company due to a lack of communication about its benefits. Decisions tend to be made more quickly once a CEO steps in. Your presence may be the only thing necessary to drive technological innovation and improve efficiency in your organization.
Cloud Computing Increases Productivity
Hosting data and applications in the cloud better enables employees to telecommute or complete what needs to be done while away from the office. This flexibility can even affect the company's bottom line by making employees more productive.
"One study reported that 42% of workers would swap a portion of their pay for the ability to telecommute. On average they'd be willing to take a 6% pay cut," according to SalesForce.
Employing a cloud solutions provider also enables an IT department to focus on other things.
"A good portion of an IT staff's time is dedicated to managing, maintaining, and troubleshooting equipment," Forbes reported. "Cloud computing providers often offer infrastructure as well as management services, allowing companies to offload those tasks to the provider, thus freeing up IT staff to work on other projects that a re more critical to the success of a business."
CEOs Can Learn New Skills
Traditionally, CEOs have a sales, marketing, or finance background. In today's increasingly tech-savvy business environment, technology knowledge is becoming a requirement to lead. Knowing how technology increases business agility within a company, is key to successfully leading a modern organization. Knowing what technology is capable of will help you shape future strategic decisions.
If you're interested in getting your organization onboard with cloud computing, contact us today. We're happy to discuss how moving to the cloud can help your organization and give you a competitive advantage.
Are You Looking for a Cloud Service Provider in the Caribbean?
If you're thinking about switching to a cloud service provider, consider Cloud Carib. Headquartered in Nassau, the Bahamas, Cloud Carib is a cutting-edge, cloud service provider that offers private and hybrid cloud solutions.