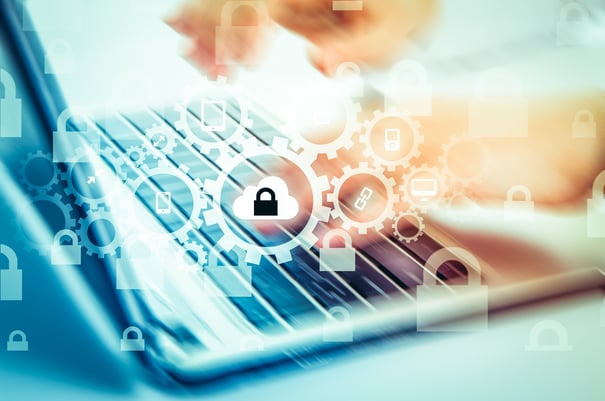 With 390,000 new malicious programs registered every single day and cyberattacks costing businesses as much as $400 billon a year cyber security is a serious threat with major implications. With the constantly evolving threat landscape its often hard for businesses to tell if they're truly protected from threats. Hiring a managed service provider who specializes in cyber security can offer you several benefits and help provide you peace of mind, knowing you're protected.
Cost-effective
To manage your own security requires a team of professionals. The average security specialist salary is $74,000 a year. To maintain the best security team in-house is expensive. When working with a provider you gain access to their team of specialists included in your standard monthly fee, this grants some organizations access to security that they normally wouldn't be able to afford. For your security team to stay on top of emerging threats you'll require regular updates of software and hardware and specialty staff training. These costs add up. By utilizing a managed service provider, you will save capital expenditure expenses by reducing your number of hardware purchases and reducing specialty staff training.
Leverage a Team of Experts
Cyber threats are always evolving. To stay on top of emerging trends an organization must be innovative and informed, this takes a lot of time and effort. To maintain those capabilities in-house requires a lot of resources. Utilizing a company that specializes in security is more effective as you have access to an entire team of experts that will allow your team to focus on other business related tasks. Leveraging a team of experts ensure your protected by the best.
Access to Innovation
As already mentioned, (I simply can't stress enough) threats are always evolving. To stay on top of current trends one must be innovative. Security technology should be responsive and agile. By working with a provider you're giving your team less security related tasks and allowing them to focus on tasks that further the organization strategically. This allows your organization to be more innovative while also leveraging your provider for use of best in-class technologies helping you stay on top of the most innovative solutions. These best in-class technologies are often expensive and by utilizing a provider you can gain access to these protections through cost-effective plans.
To read more related articles on data security: http://info.cloudcarib.com/blog/topic/data-security