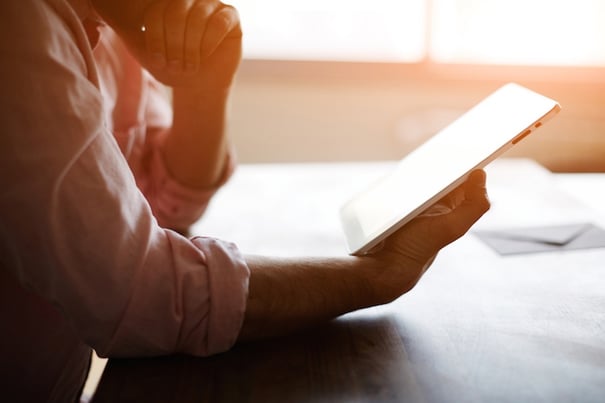 Cloud computing is a major component of the Software as a Service (SaaS) industry which, within a few years of its evolution, is already a multibillion dollar industry. Data Science Central reports that the global SaaS market had a net value of US$23.88 bn in 2014. This figure is predicted to rise at a CAGR of 27.9% beginning from 2015 and ending at 2022, reaching US$164.29 bn by the year 2022. Cloud computing is already big and is fast expanding.
The astronomical growth in the cloud services industry is majorly attributed to the benefits it has over traditional storage media. Before the advent of cloud computing, applications and programs were downloaded on and retrieved from a server or physical computer. With cloud computing, however, these same kinds of applications and programs can be stored and retrieved directly from the internet. Cloud computing is known for its efficiency, flexibility, and cost effectiveness.
Cloud computing has made doing business so much easier, especially for small businesses. You, as a small business owner, have a lot to gain from using cloud-based computing and incorporating it into your processes. How you manage and organize information goes a long way in ensuring success of your business. Cloud services remove the stress from information organization and management, giving you time and energy to concentrate on other vital aspects of your business.
Here are five dynamic reasons why you should use cloud services in running your small business.
Flexibility
Cloud computing helps small businesses maintain a flexible approach to work. It allows you to work from anywhere and at anytime. You can maintain your business on the cloud and give your employees and contractors access to vital data anytime and anywhere. For example, you may have your business in New York, but decide to travel to Europe to iron out the details of a contract. You can feed information on the cloud allowing your employees stay abreast with the on goings, helping the business thrive even in your absence.
Productivity
With cloud computing, useful time is saved, barriers to communication are broken down, and information use is monitored. It allows collaboration and transparency in a business (two terms which should not be taken for granted by any small business that desires to succeed). Another great advantage of cloud computing is that it gives you an edge over your competitors. It gives you access to cutting edge technology and allows you stay on top of your game. It also allows you stay in touch with your customers by taking advantage of the Customer Relationship Management (CRM) software.
Cost Effectiveness
Cloud computing is much cheaper than traditional methods of data storage. A small business must save every penny it can for it to survive. Cloud computing allows a business store massive amount of data at a relatively cheap price. What's more? Data space on the cloud is near unlimited; therefore, you do not have to be scared of storage space running out on you.
Protects Your Data and Information
Data theft is real. Information stealing and abuse is on the increase. With traditional storage systems, the likelihood of your information getting into the wrong hands is uncomfortably high. Information on the cloud, however, is protected and cannot be accessed unless you allow it to be accessed. You can manage the information you share. You may decide to give only trustworthy persons access to the most sensitive information or reserve it for only yourself. Data loss is also real and can be devastating. Storing your important data on a physical medium is very risky. Computers and servers crash all the time and when this happens to you, all your important information will most likely be washed down the drain. Storing your data on the cloud eliminates this risk and you can access your data even after a very long period of time.
Environmental Friendliness
The world is going green and it is important that you move with this trend, especially if you foresee your business staying a long time on this planet. Physical computing systems generate a lot of harmful by-products. The cloud is not physical and does not emit any harmful gas into the atmosphere. At least being on the cloud will give you a clear conscience that you have protected the environment in your own "little" way.
Still Thinking of Moving Your Business to the Cloud?
Any of the above reasons should be enough to convince you to move your business to the cloud; however, if you're exceptionally hard to convince, then the five benefits together should make moving to the cloud a "no-brainer" for any small business.