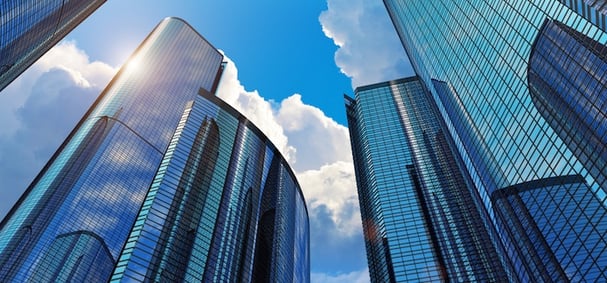 As technologies continue to improve, it's important for financial companies to innovate and move with the times. Most banking executives agree, as a recent survey found that over 70 percent of them planned on investing in cloud service providers in the near future.
If you're considering cloud technology, but you aren't sure how it fits into financial organizations, take a look below. We'll explain exactly why banks are looking to the cloud, and what they're using it for.
Why Are Banks Moving to the Cloud?
One of the biggest reasons banks are moving to the cloud is that it gives them more control. They're able to easily audit processes and information, thanks to improved transparency. Information is provided in real-time and can be accessed and backed up with ease. Finally, cloud computing provides a better solution for data classification.
The cloud also offers banks improve security controls. Data encryption is easily controlled, whether it's being stored or is in the process of getting collected. You'll have the ability to grant or restrict access to any of your employees or clients, allowing you to share exactly enough information and not a bit more.
What Kinds of Applications Are Being Used on the Cloud?
The cloud offers solutions for any financial institution because cloud service providers are able to offer such a wide variety of services. Here are some examples of popular cloud services:
Internal tools. Bringing internal tools to the cloud is a great way to improve productivity and collaboration. Tools like testing environments, email, application development, and shared files offer a lot of value to any organization, financial or otherwise.


Business platforms. Many financial institutions bring entire platforms to the cloud to improve performance, accuracy of da ta, and accessibility. Examples of these platforms include CRM and HR systems.


Customer-facing tools. Placing customer-facing tools and services on the cloud improve security, performance, and accessibility for your clients. It's a great way to differentiate and offer additional value, especially in competitive markets like finance.
If you're still not sure about whether cloud computing can work for your financial organization, make sure to reach out to us as soon as possible. We'll work with you to take a look at your organization's strengths, goals, and strategies to see where the cloud would help you the most. As an all-encompassing cloud services provider, we will be able to help you all the way through to implementation and post-launch support.
Are You Looking for a Cloud Service Provider in The Bahamas, Caribbean or Latin America?
If you're thinking about switching to a cloud service provider, consider Cloud Carib. Located in Nassau, Bahamas, Cloud Carib is a cutting-edge, cloud service provider that offers private, public, and hybrid cloud solutions. If you're looking for tailored cloud solutions from a reliable provider, call (800) 390-2806 to speak to a cloud specialist.