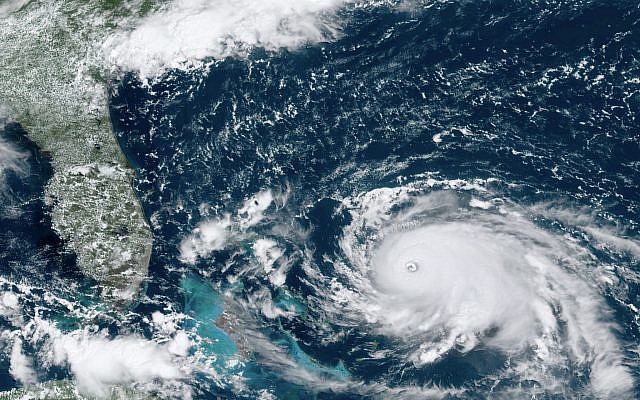 Anything is possible during a storm and any length of time away from the office can have major consequences. Anyone with a comprehensive Business Continuity Plan after the last hurricane season is already a step ahead in the wake of an unlikely enemy, a global pandemic. 
Each new hurricane season can bring with it a heightened sense of concern and anxiety for persons living and working in The Caribbean. It starts as an underlying hum, and as the tropics heat up, it slowly grows to an undeniable drum beat that cannot be ignored.
The onset of the global COVID-19 pandemic in 2020, was a different kind of global disaster but as with hurricanes, had serious and widespread implications for economies of all sizes, moving across the globe. This potentially devastating event has demanded that we rethink our approach to communications, data security, and business operations. In the Caribbean however, we have been able to leverage our experience with hurricanes against this new kind of storm, and steel ourselves to withstand the short and long-term effects we may face.  The overall ability to prepare may vary depending on factors like how recently your country was hit by a major storm, how disruptive that storm was to the citizenry, and to what degree business businesses and ultimately, incomes were impacted.
If you've been spared a direct hurricane hit in recent years and don't feel prepared or concerned about the new season, then have chat with residents The Bahamas, Puerto Rico, the British Virgin Islands, Turks & Caicos, or Barbuda. Getting pounded by a Category 5 hurricane — or a slow-moving Category-anything storm — can leave psychological, emotional, and financial scars that can take decades to heal. They can also inform your ability to respond in reasonable, sensible, and effective ways.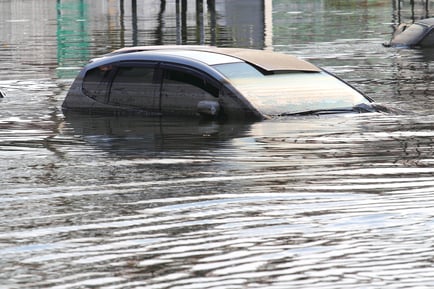 In 2019, Hurricane Dorian became the strongest example of that fact in recent history. The major storm utterly ravaged the Northern Bahamas, leaving many with the overwhelming task of starting over. Those hardest hit in the commercial sector have had to find innovative ways to keep businesses operational in the aftermath of such devastation.
While it is perfectly normal — even necessary — to grieve and be overcome with distress, these experiences are more often that not, effective teachers that provide invaluable lessons that can make your business ready to respond to disasters in the future.
One key lesson for many regional organizations has been the importance of creating comprehensive Business Continuity Plans, even preparing communication with staff and clients about what to expect. Similarly, our sense of readiness should kick in as we strategize ways to navigate the global pandemic.
How can we turn our hurricane experiences into advantages needed to protect our businesses from the threats COVID-19 poses?
There are a number of ways that your hurricane response strategies can serve your organization when bracing for the impact of COVID 19.
Plan ahead:

You have the ability to better project what happens next. You

already

know how these

major disruptions

impact your operating hours, your power needs, data security, and communication with your staff and customers.

You know how to prepare — not just react — and you can use that to maintain calm for yourself and those around you. You survived before, and you can survive again. Imagine the worst that can happen and do the work now to be ready to face it.




Have a backup plan for your backup plan:

Think ahead so you know what to do when things get worse than you expected.

In

The

Bahamas, no one expected Hurricane Dorian to be as bad as it was. Even though the country had many less intense storms in the past and close calls by major storms, communities, businesses, the government, and first responders were not fully prepared to manage the widespread damage, loss of life, and prolonged interruption of daily norms. Businesses that simply put their computers on top of a desk to avoid an ocean surge had no idea that they needed to prepare for the 23 feet of storm surge that would flow through their offices, destroying their records and their IT assets.




Think the worst – and then prepare for it:

Hindsight may be 20/20, but having the wisdom to use your foresight — based on your experience and all available projection data — that could truly save your future. Use these kinds of extreme examples to help you be ready for what COVID-19 brings.




Remote work is critical

:

If Business continuity is the key to sustaining income for your business. Then a strong remote work strategy is the door you must walk through in order to truly set your business up for success in the event of a catastrophe brought on by a storm or a global pandemic. Enabling your staff to work from home provides them with income security

and shows your clients that you are able to continue to serve them no matter the situation. This stability is essential for your IT personnel, management, shareholders, and customers.

Once consistent and reliable data communication can be maintained

,

security is of immediate concern when your staff is working remotely. Establish proper user IDs and passwords,

utilise

a VPN, and ensure that members of your team are using computers that are physically secure in their home. You may also use v

ideo conferencing, private and group messaging

platforms

, and secure email as fundamental instruments in maintaining communication between management, staff, and your customers; but b

e sure to clearly advise which platforms are approved for use internally and externally. This will help establish standards that will protect against abuse, misuse, and consistency that should give all involved a sense of familiarity and comfort.



Set daily schedules for departmental meetings:

This can help staff develop discipline in their new work-at-home paradigm, and help avoid the otherwise inevitable feelings of disconnectedness.

Next, ensure that you have put in place the proper procedures and services to secure the stored data

that

your now-remote workers are generating. Your d

ata security strategy should extend to off-site backups. Cloud Carib provides geographically diverse top-tier data

centres

around The Bahamas, the Caribbean, Central America, and South America. These data

centres

enable us to provide our clients with redundant data backups in secure environments that have essential and premium services, including multiple power sources, non-destructive fire suppression, redundant local, national and international data paths, and the staff and expertise to ensure that they keep working.

Secure data

centres

also provide the platforms for vital software and services

with trusted partners,

giving you access to remote virtual servers that function just as if they are local, but with all the benefits of being within a data centre.



Communicate:

Keeping in touch, especially over the long term, will take serious intentional effort from departmental heads, your IT staff, and your customer relationship personnel. It is easy to be distracted and allow this to slip if you allow yourself to react to every blip that comes along. Establish a format and schedule for these things and stick to them.




Update your website:

If your customers, or potential customers, visit your website and see business-as-usual content, they will lose confidence in your awareness and preparedness in the current crisis. Use your website to demonstrate how you are responding to COVID-19, and that you are being proactive and available to meet their needs.

When you do these things, be aware of and sensitive to changing and difficult personal situations. People may be facing sudden illness, family strife, financial difficulties, and inconsistent access to food. If you are doing well, don't presume everyone else is. If you can help people in need, offer to do so. If you are in a position to provide financial support to worthy causes, do that and share this with your staff and your customers.



Adapt:

Just like you may have done when facing a natural disaster, you may need to rethink your sales and revenue channels. Perhaps your normal business model no longer applies at this time, but you can find new ways to adapt your business model and use your current assets to serve your current customers and still attract new ones.
There may be new business opportunities in government, regulatory, internal revenue medical, and science fields. New funding is available in these areas, and if you can adapt to their specific needs, you may find ways to meet them. Do all you can to maintain your relationships and demonstrate your value to your current clients. Avoid hard-selling but find ways to solve new problems. In these difficult times, especially when things are shutting down or falling apart, be available in ways that will delight and surprise your customers and your employees. Other things you can do to sustain your business when facing this new natural disaster should include seeking out government assistance, where available.
In all of these things, it is of utmost importance that you keep calm, but that you do not "carry on" with business as usual. These are strange times, and there is no "new normal" yet. Whatever we think is normal changes day-to-day, just as it does as we prepare for and respond to a hurricane that threatens our shores.