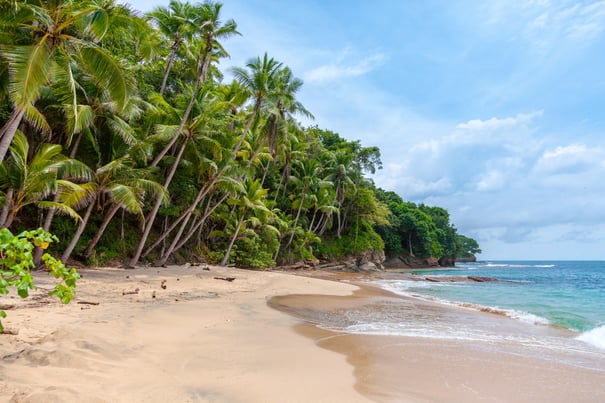 (Photo by Rowan Heuvel on Unsplash)
In the Caribbean, the availability of information and communication technology (ICT) services can vary from country to country. In a region susceptible to natural disasters, the need for resilient and strategic information technology infrastructure is enormous and crucial for continuous access to critical IT systems and services. In an article authored for CloudTech, Cloud Carib Director of Public Sector, Eamonn Sheehy, highlights the reasons why the Caribbean's digital future depends on cloud technology. Below is a summary of his article and more details on how the cloud can shape the Caribbean as it moves towards a more digital future.
The Need for Cloud in Government IT Environments
Governments in the Caribbean region have been slow to adopt cloud technology within their own IT environments. Many still own and manage most of their technology in-house for added control and security. However, with limited budgets and constrained resources, this is not always the best solution and can impede delivering a high-performing and always-on computing environment. A lot of time is spent on maintaining basic infrastructure instead of delivering new and enhanced applications for citizens and businesses. As well, strategies for disaster recovery and business continuity efforts suffer and are lacking adequate infrastructure.
CARICOM and its Push for Change
Back in 2014, CARICOM set out on a mission to create a single ICT space for the Caribbean and its member nations. The goal is to develop common policy, legal and regulatory frameworks, national and regional broadband infrastructure, and secure management systems to serve governments, IT providers, and consumers. To drive this strategy forward, cloud computing needs to be a central pillar as it mitigates the many risks and barriers government IT departments face, such as a lack of budget to maintain infrastructure and resource skills. The cloud also provides reliable performance and access to applications, ensuring an "always-on" environment. It is also ideal from disaster recovery and business continuity standpoint, as it can be configured to automatically failover to cloud availability zones on other unaffected islands.
How Commercial Cloud Providers can Play a Role
Through Cloud Carib and other regional providers, realizing this vision for the Caribbean is already possible. We are building and maintaining the necessary infrastructure to support the single ICT model and can help governments and other companies in the region leverage cloud technology to improve business and services for consumers and citizens alike. Our cloud infrastructure delivers an on-demand, scalable, and secure cloud computing model across the region, eliminating the need for each country to establish its own private cloud environment.
Cloud service providers also fill an important gap in knowledge when it comes to deploying and managing cloud environments. Many government IT departments are running virtualized environments and commonly misinterpret this as cloud computing. Working with a recognized cloud service provider enables government IT departments to collaborate with experts on IT strategies that will ensure a more reliable and high-performing environment to better serve its citizens and businesses.
Benefits of a Cloud-first Approach
The biggest takeaways from Eamonn's article are the long-term benefits of deploying a cloud-first strategy to government ICT. Working with a cloud service provider enables government IT departments to move away from capital expenditure and the costs of maintaining and replacing hardware and equipment. With a cloud-first approach, government IT departments can move towards an operational expenditure and have more predictable costs with lower risk.
Another benefit of a cloud-based approach is the encouragement of digital entrepreneurship – enabling companies to be born overnight through access to cloud and mobile technologies. With a lower cost of entry, startups and small businesses can focus on developing their core offerings instead of worrying about managing their IT infrastructure. There is also the potential of fostering a new Caribbean-based technology sector, similar to how the SaaS industry got started in the USA. A cloud-based single ICT space can also bring many benefits to citizens with the implementation of a digital government. This can translate to many more online government services, such as renewing a driver's license, registering a vehicle, or obtaining a passport.
Driving the digital future of the Caribbean forward with cloud technology is possible and achievable for CARICOM and its vision of creating a single ICT space. With government IT leaders, IT experts, and cloud service providers working together, the development of secure and cloud-based infrastructure is a crucial first step to realizing this goal for the region and ensuring businesses, consumers, and citizens reap the benefits of improved digital services and secure digital platforms.
Please read more about Why the Caribbean's digital future depends upon the cloud on the CloudTech blog. If you have any questions or require more information, please feel free to reach out to us directly.