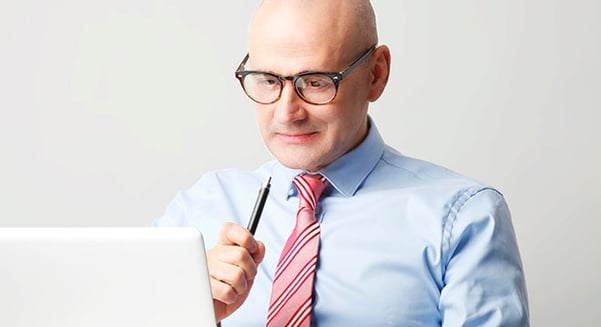 Banks and financial institutions, just like any other modern businesses, are looking for more space and power for computing and system storage. The solution is in the cloud.
PwC published a paper titled
Financial Services Technology 2020 and beyond
, according to this report public cloud investments are growing quickly, spending on private cloud is increasing and traditional infrastructure spending has plateaued.
PwC
claims in order for financial firms to be successful in 2020 and beyond they need to be using the cloud to scale, investing in cloud-based infrastructure and updating their IT model to get ready for the new normal.
Utilizing the Cloud
When banks and other financial institutions use cloud computing, they're essentially utilizing a storage and computing service over the internet. This increases their resources without having to house the necessary equipment and hardware. It also allows flexibility and collaboration for sharing documents and working with others on projects while keeping information secure and protected.
Taking the Hybrid Approach
Instead of a full switch, putting your entire infrastructure in the cloud, many banks are taking a
hybrid approach
. This
provides a secure environment
that has transparency for monitoring and system management, while still using the existing infrastructure that is already in place. This hybrid approach saves significant amounts of money while expanding the technical scope when needed.
Keeping Security Tight
Because cloud technology is relatively new, some are fearful that it isn't as secure as the traditional IT approach, but that isn't the case. From credentials to access documents to email encryption, cloud service providers have
high levels of security
and privacy protection.
Things to Consider
Should the bank create their own private cloud or opt for a third-party service provider?
What security measures need to be in place?
What data will be stored in the cloud?
What regulations are in place regarding financial information in your jurisdiction?
How much space and storage is needed?
Will cloud computing change how your employees work and access information? How can you make it convenient and efficient for them?
Which cloud providers offer the level of customer service and security your financial institution needs?
Is the cloud service provider capable of handling the scalability to suit your bank?
What are the service providers' responses for data failure or breaches?
Are You Looking for a Cloud Service Provider in The Bahamas, Caribbean or Latin America?
If you're thinking about switching to a cloud service provider, consider Cloud Carib. Located in Nassau, the Bahamas, Cloud Carib is a cutting-edge, cloud service provider that offers private, public, and hybrid cloud solutions. If you're looking for tailored cloud solutions from a reliable provider, contact us to speak to a cloud specialist.