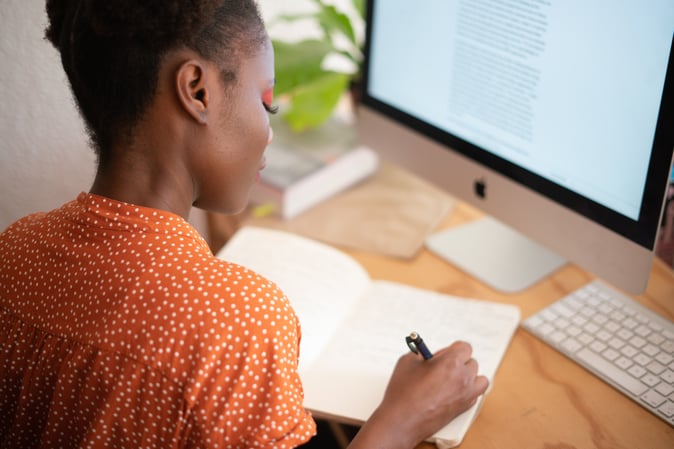 In Part 1 of our series, we discussed the current opportunity for Caribbean governments to adopt a holistic approach to disruptive events which not only cover national health-impacting epidemics but also natural and man-made disasters. Among the critical aspects of this approach to ICT are issues related to Platform Access and Data Sovereignty. Equally important are issues related to data residency, privacy, and more.
Data Residency & Data Sovereignty
Data residency refers to the physical/geographical storage location of an organization's data or information. Data Sovereignty refers to the right of a country or region to determine how data is stored and processed within its borders. Both these elements are important to consider when crafting a strategy to improve ICT resilience in the region. In recent years, countries around the world have been developing and enacting legislation to govern such matters. This is especially important if organizations and governments use services from global players such as Google, Microsoft, Zoom, and Amazon in an "out-of-the-box" fashion. A good solution would be to use a local Caribbean provider who provides ICT services and hosts the data locally (this may be available for only some services/solutions).
Data Privacy
Similar to data residency, the enactment of data privacy legislation will require governments to provide guidance on how such services should be used and what steps entities must take to ensure compliance with national or regional data privacy legislation. With the increased and anticipated extended use of online video conferencing, work collaboration, and virtual classroom cloud platforms in an "out-of-the-box" mode it is not possible for Caribbean governments to set terms and conditions on usage. Generally, it is the terms and conditions of the company that are required to be accepted by the user, including legal jurisdiction (for the Caribbean predominately this is the jurisdiction of the USA).
Security
Zoom has experienced significant uptake in usage since countries implemented the coronavirus shutdown. However, concerns have been raised regarding various security aspects of this platform. A number of major international organizations (e.g. Google, NASA, Daimler AG, Ericsson AB, Bank of America, etc.) and national governments (Singapore, Taiwan, India, ) have banned the use of Zoom. Even within the USA, significant concerns have been raised at State level regarding the use of this platform for official purposes.
Even with platforms such as Microsoft Teams security is a major concern as information in Teams is shared and stored across multiple Microsoft platforms such as Exchange, Stream, Groups, SharePoint, and OneDrive for Business in the Microsoft Cloud environment.
Alternative Approaches
The principal alternative approach is, as suggested in the title of this paper, for Caribbean governments to become more self-reliant. This would mean implementing solutions within private government cloud environments, public cloud environments located in Caribbean jurisdictions, or at a minimum a hybrid cloud environment (if possible). Indeed this self-reliant approach should become a strategic objective for the region as a whole, for example within CARICOM.
For example, Cisco Webex Meetings has an "on-premises" version of their Cicso cloud offering. This will allow governments to host the video conference platform within their own private cloud providing complete control over where video/teleconference recordings and shared information are stored. Similarly, unlike Google and Microsoft, Cisco also offers an on-premises version of Webex Teams for collaboration. Other tools are available in both on-premises or cloud versions, for example, Zimbra or OpenProject.
With regard to virtual classrooms, there are on-premises solutions that can be considered, namely Moodle which is the most widely used open-source educational platform. Axis12 is an example of a commercial on-premise content management tool. Online alternatives to Google Classroom are ClassDojo or Kolibri. The United Nations Education and Cultural Organization (UNESCO) provides a comprehensive list of distance educational tools as part of its COVID-19 advice.
How Cloud Carib can help
Cloud Carib is the premier provider of trusted cloud services in the Caribbean and Latin American regions. Headquartered in The Bahamas, we are focused on delivering secure and hybrid infrastructure solutions and managed services to the region through locally operated data centres and strategic alliances with leading technology partners. Our services and solutions are built with privacy, data sovereignty, and performance in mind, ensuring business-critical applications are always secure and available. For more information visit our website.
Cloud Carib has successfully deployed and supports an on-premises version of Webex Teams and Meetings inside of The Bahamas government's private cloud (GCloud) environment (also managed by Cloud Carib).
Cloud Carib can also implement the complete Microsoft Office 365 suite as a localised installation (called Carib365) either in a private/hybrid cloud environment or for access on Cloud Carib's wholly-owned public cloud infrastructure dedicated to the Caribbean and Latin America.
Cloud Carib currently supports the deployment of the Moodle e-learning platform within The Bahamas GCloud environment.