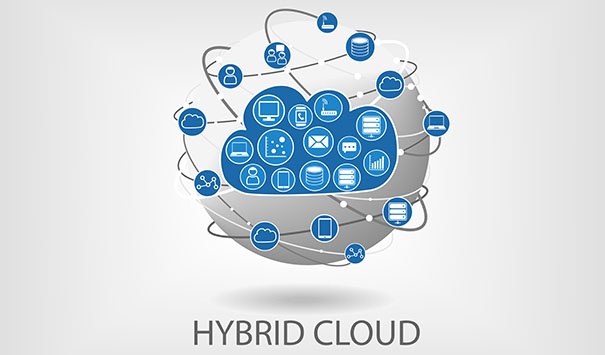 The introduction of hybrid cloud solves the last big hurdle in the data center versus cloud resources debate. Hybrid cloud allows companies to combine their own data center and/or private cloud setup with public cloud resources such as Software as a Service, or SaaS. Software touch points are used between the two infrastructures to help move data back and forth between them as needed.
Benefits of hybrid cloud
Since hybrid cloud is a mix and match of services from public cloud, private cloud and possibly your own data center, it can easily combine the benefits of all three infrastructures. Since this type of infrastructure is designed specifically for your needs, it's flexible and scalable as your business grows. Public cloud gives you affordable services, while private cloud components provide a high level of control and security.
Who is hybrid cloud for?
Virtually anyone can benefit from using hybrid cloud, but medium-size businesses and enterprises are more apt to take advantage of its services. The cost can run more than public cloud alone, as private cloud solutions often do, but since you are limiting or eliminating independent software and hardware costs, it's a more cost-effective solution than keeping just your own data center.
Hybrid cloud setups can be a little more complicated than a public cloud setup alone, as well. This means that you'll need more technology support, either from your own people or your cloud provider. This makes it ideal for medium- to large-size businesses, but smaller businesses can benefit too — especially those expecting large growth over the next few years.
In summary
Hybrid cloud is a tailor-made infrastructure that combines public cloud, private cloud and in some cases a company's own data center. It's extremely convenient, cost-effective and provides a fast and secure way to move data to and from applications as needed. Businesses with large data usage, high security needs and those experiencing high growth are sure to find hybrid cloud architecture meets all their needs.