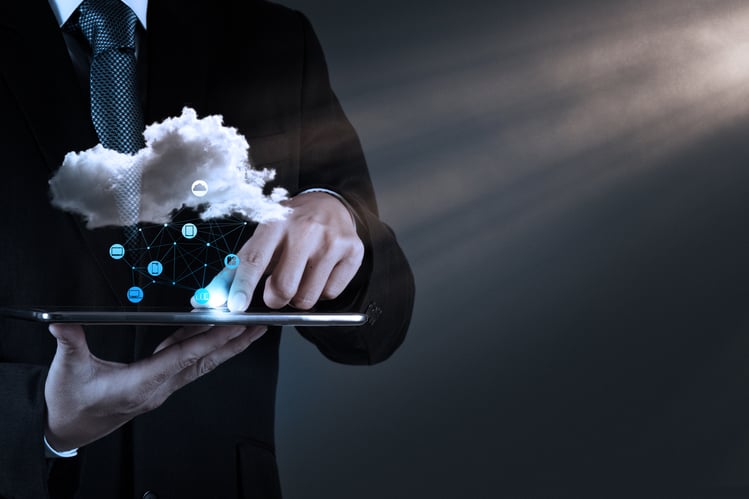 If all of your company information were kept on paper and stored in file cabinets, you could face some serious problems. A flood, a fire, or even a break-in could result in catastrophic data loss. Thankfully most organizations have moved on to more tech-savvy ways of storing critical information. Cloud Computing has in recent years become the standard for organizations across multiple verticals. But does that mean your data is safe? While many assume their data is safe because it's stored in the cloud, the truth is you still need to take precautions to ensure that data, especially personal or legal data, is safe. Here are a few tips.
Plan for the Unthinkable
There are many risks that you need to consider before you decide how to manage your client's information. Dishonest employees, nefarious hackers, and organized cybercriminals steal legal data all the time. When planning your data management, consider the following risk management steps.
Factor in potential risks to your data and take steps to address those risks. Find out what risks are common to legal firms and think about the risks your business has already managed. Take steps to mitigate potential risks and ensure plans are in place if a situation does arise.
Research your options and the best ways to secure your data. For example, you can store information on-site, archive it and store it remotely, or hire a public or private cloud storage service. The most secure option is leveraging a hybrid or private cloud storage that can provide encryption.
Account for human factors and errors. Data can be erased or stolen, hackers can break-in, and computers can crash. Consistent monitoring and secure backup is essential to maintaining security and business continuity.
Make everything systematic and structured. This should extend to data management as well, so you can locate, retrieve, and use your electronic data more efficiently.
Secure Your Data
Once you've listed potential risks, look into cloud solutions and weigh the benefits. Your client's information is vital to the future of your business, so be sure to take the following steps:
Choose the best data storage plan for your needs. Determine whether you want public, hybrid, or private cloud option. Choosing any of these environments largely depends on the type of data you're working with and the level of security and control you desire. Cloud Carib's private cloud service includes setting up an on-premise private cloud in a dedicated secure location or if a private cloud is too costly then perhaps one of our CaribPod locations throughout the Caribbean to leverage a hybrid option. .
Schedule regular data replication. Replicating data from your computer system or local office to the cloud is easy with the right software. Hosted cloud services include replication software with the service.
Monitor security for your law firm. For the most secure organizations security must be defined in layers. Ensuring your firewall software is up to date and that you are using encryption for outgoing legal data is a great start.
Review your data management plan frequently to manage risk. Evaluate the risks you're guarding against and check for new risks that have cropped up. Regular audits are important.
When you select a cloud service provider, you're trusting that company to keep your data in secure servers in a data center with multiple levels of security. Cloud Carib offers secure private data storage in the Bahamas. Contact us today to learn more.