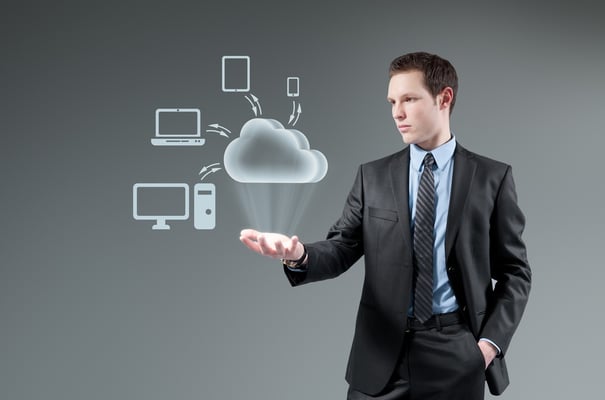 Cloud storage provides a means for the remote storage and backup of data. This concept – while not brand new – is having a profound impact on information technology. Investment in cloud storage has grown exponentially over the past several years and cloud storage is a top-of-mind issue for many IT decision-makers. While many businesses may think of cloud storage as a solution reserved only for large companies, the fact is that it is a scalable solution designed to meet the needs of businesses of any size.
Using this solution has given companies of all sizes a way to keep important data available to them at any time, often from any connected device. Cloud storage revolutionized not only how businesses store their documents, but also how they access and share data.
What makes cloud storage so attractive?
Cloud storage is more than just a single solution, but one that can solve multiple problems; some of the common use cases for cloud storage include:
Backup and Retrieval: This is perhaps one of the more common uses of cloud storage. IT departments have embraced cloud storage because it can be used for data redundancy when local storage hits a snag.
Enterprise IT/Outsourced Data Center: Along with backup, enterprise outsourced data centers are a common use of cloud services. As companies' data needs increase, they can easily grow capacity using cloud storage.
Packaged Applications: The ability to run applications in the cloud is appealing to IT professionals, as they can scale application deployment using cloud services. A good example of packaged applications comes from Cloud Carib, a leading cloud services company based in the Bahamas, offering vCloud Service which supports the thousands of applications and dozens of operating systems certified to run on vSphere.
eCommerce: Similar to application deployment, cloud services can be used to safely deliver data for electronic commerce applications. Cloud Carib's vCloud Service can be configured as an extension of a customer's data center to provide e-commerce data to applications.
Working with a cloud services company that has a breadth of offerings is essential. Scalability is important, as your needs may change over time and having a reliable partner with multiple solutions for long-term growth is important.