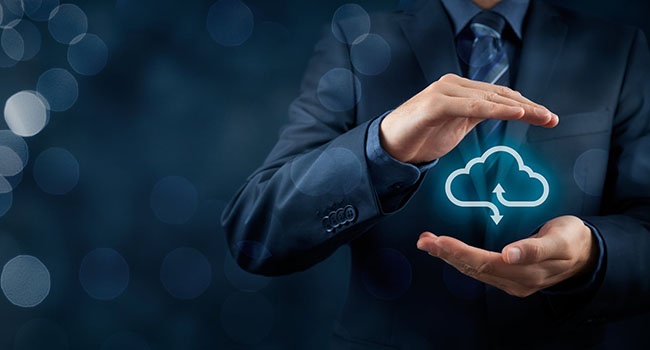 According to Gartner, less than 5% of government-private cloud environments have the full characteristics of the cloud. This is because many government IT departments still operate using a very traditional model. This is especially in smaller developing economy countries. In the past, the focus tended to be on buying "boxes", using a one-server-per-application approach. This viewpoint has shifted as the virtualization of physical devices has become more prevalent.
Still, old habits die hard and the adoption of virtualization still sees applications as running within fixed virtual platforms with no real dynamic capacity for "on-the-fly" redistribution of resources when the situation requires it. What we end up with according to Neville Cannon, research director at Gartner, is a situation where "much of what governments report as 'private cloud' is better categorized as advanced virtualization or outsourced IT infrastructure".
Cloud Computing Defined:
The International Standards Organization (ISO) defines cloud computing as: "A paradigm for enabling network access to a scalable and elastic pool of shareable physical or virtual resources with self-service provisioning and administration on-demand".
The USA's National Institute for Science and Technology (NIST) defines cloud computing as: "a model for enabling ubiquitous, convenient, on-demand network access to a shared pool of configurable computing resources (e.g., networks, servers, storage, applications, and services) that can be rapidly provisioned and released with minimal management effort or service provider interaction".
Gartner defines cloud computing as "a style of computing in which scalable and elastic IT-enabled capabilities are delivered as a service using Internet technologies".
The critical phrases common to these definitions are "scalable and elastic", "sharable pool of…resources", "Self-service" and "on-demand". A standard virtualization approach does not deliver these services.
Redhat provides a very succinct comparison between virtualization and cloud computing where virtualization is described as a "technology" solution whereas cloud computing is a "methodology". The purpose of virtualization is to create multiple images of simulated environments, whereas the purpose of cloud computing is a template-based approach to deliver a pool of automated virtual resources for on-demand use.
Telling the Difference between Cloud Computing and Virtualization
An enterprise will know it has implemented a cloud computing environment when it can answer "yes" to the following questions:
Are the end user's issues fully separated from the service provider through well-defined service interfaces?

Are requests for services and resources delivered to the end-user automatically without the need for the end-user to know anything about the implementation?

Are services ready to use and can be obtained in a COTS manner?

Is the delivery of services governed by service level agreements (SLAs) based on metrics such as availability, response time, performance versus price, and clear and predefined operational processes?

Are services provided via a pool of shared resources to ensure economies of scale?
Are resources deployed in such a way as to be used to their maximum capacity in an efficient way?

Is it possible to track and monitor services via usage metrics?

Can end-user resource capacity requirements be scaled up or down on demand automatically?
If an enterprise or government IT department stops at the virtualization stack, it is really dealing with the tip of the cloud iceberg. Without the core attributes of a full cloud environment, government employees and citizens can be left poorly served, and enterprises can fall short on their service delivery commitments.
To ensure your enterprise or government agency is leveraging the full range of cloud computing benefits, it is important to establish the correct application of cloud and virtualization.
Cloud Carib has a team of specialists that can assist you in implementing a true cloud environment that maximizes all benefits and ensures you are running a resilient environment. To learn more, feel free to contact us.