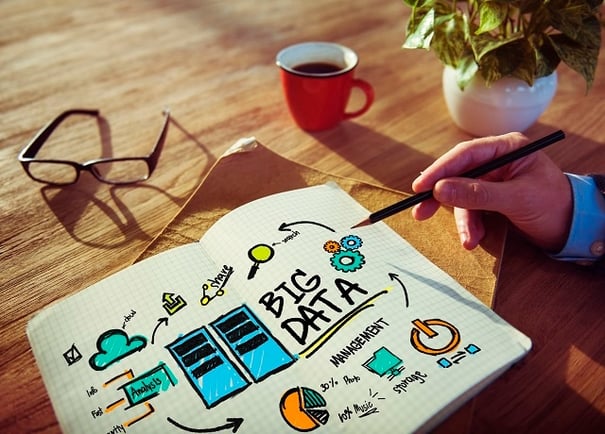 Big data has revolutionized technology, business, and society. In 2022, the global big data industry is worth $274.3 billion. It's estimated that internet users generate 2.5 quintillion bytes of data each day with Google receiving more than 3.5 billion searches daily. The sheer amount of data in existence today is almost incomprehensible and multiplying every day.
The biggest challenge that has come with this exponential growth in data is where and how to store it. Few companies are able to store all of this data locally using legacy systems such as hard drives and tape storage. In fact, the vast amount of information flowing in and out of companies needs to be stored somewhere else. That is where data centers come in. The use of data centers has become increasingly common as companies look for storage solutions that are capable of managing all of this information safely and securely.
Now more than ever, companies are turning to The Cloud as a solution for their growing data storage needs. According to the latest "State of the Cloud" survey, a vast majority of respondents reported using cloud services as an integral part of their business strategy with cloud adoption rates well above 50%.
This is an important development, as cloud-based storage has become a more accepted solution among information technology executives. A few factors have led to the growing recognition of cloud storage as a solution:
Speed: Technology in storage technology has advanced, making access to the data faster. At the same time, the speed of the internet is growing globally with greater access to better broadband connections.

Availability and reliability: Data centers have become more efficient and uptime has improved. This makes companies feel more confident that they can access data when they need it.

Safety and security: Data centers have built-in redundancies and are creating more secure environments for data storage, leading cloud customers to have greater confidence that their data is secure from disaster and hacking.
Privacy has actually been a growing concern of companies considering cloud storage. Cloud Carib, a leading cloud services provider based in the Bahamas, says that data jurisdiction is becoming an increasingly important issue for global enterprises using cloud services. In the United States, laws entitle authorities to access data stored by non-U.S. persons on U.S. servers. This fact has created a greater demand for off-shore storage as a means of protecting companies' data.
The acceleration of growth in data is only going to continue, and enterprises that are not already using cloud storage will likely be doing so in the near future.