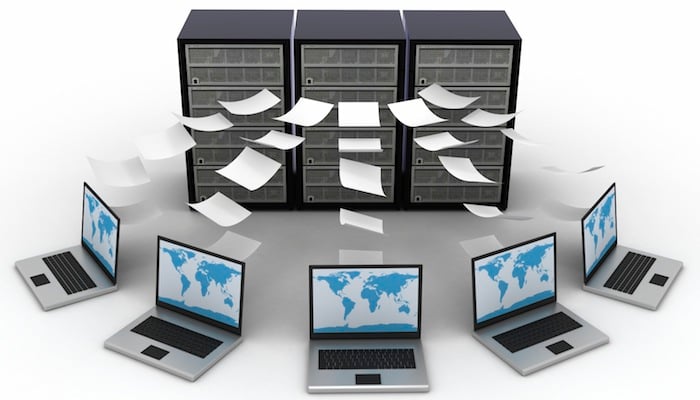 Deciding to move to a cloud service provider can be a big decision, as it has an effect on your company's bottom line. It can feel overwhelming. You may have concerns about security, worries regarding downtime, and a limited understanding on the impact it will have on your existing employees.

You may worry about the location of the servers and what happens to all your applications and data if they crash.

While concerns are valid; however, don't let them discourage you from pursuing cloud services. When you pick the right provider, all of these issues can be discussed; your worries can be set to rest, and you can soon reap the benefits a great cloud service provider delivers.
If you've been thinking about making the switch, there are a few outcomes to look forward to.
Better Use of Your IT Team
By moving to a cloud service provider, you can start to refocus the time and energy of your IT team from the constant, daily maintenance of data infrastructure, to more business-centered tasks and products. Without the need to manage a server, hardware, updates, and back-ups, the IT team can be utilized in new ways.
Better Understanding of Data Management
Cloud service providers specialize in the management and protection of data. It's what we do. When your company's systems and information are stored in the cloud, your service provider can help you gain insight into what it all means. With new ways to organize and share information, you can learn new, meaningful things about the data you work with.
Better Security
When you move to a cloud service provider, your systems, applications, and information are safe and secure. Highly regulated data, encryption and security measures are taken to ensure your materials are inaccessible to outsiders. If you opt for an offshore service provider, you're given even more secure privacy protection.

Switching to a cloud hosting service provider can feel overwhelming and unsafe, but it is neither of these things. The service provider promises additional time, insight, and security that would otherwise be unavailable.
Are You Looking for an Offshore Cloud Service Provider?
If you're thinking about switching to a cloud service provider, consider Cloud Carib. Located in Nassau, Bahamas, Cloud Carib is a cutting-edge, offshore cloud provider that offers private, public, and hybrid cloud solutions. If you're looking for tailored cloud solutions from a reliable provider, call (800) 390-2806 to speak to a cloud specialist.