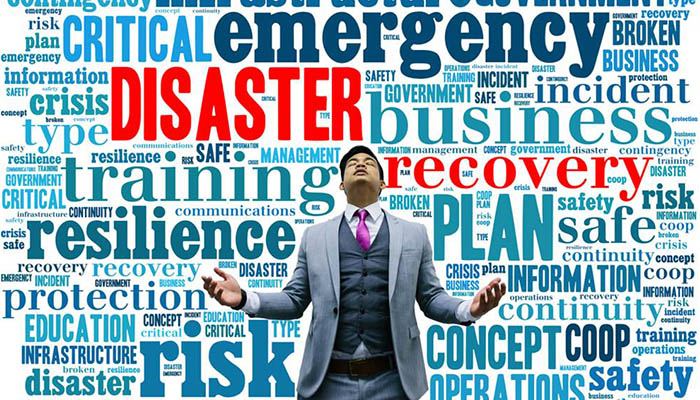 The world of business and Information Technology are changing so dramatically, that keeping up is becoming increasingly difficult. Cloud-based storage and computing have leveled the playing field for small to medium-sized companies and made disaster recovery, a possibility for everyone. That's all well and good, but why is it such a hot topic? The short answer? Because disasters are inevitable. Whether man-made or natural, they're also becoming more frequent and more unpredictable which makes having a disaster recovery plan in place, even more critical.
If your company deals in data, then you probably already have a plan in place for such occurrences, but is it enough? IT leaders are becoming increasingly dissatisfied with their current disaster recovery solution due to three main reasons:
· High Costs
· Complexity
· Inability to scale
In response, IT leaders and decision-makers have turned to newer and more capable technologies like the cloud - which has become the backbone of many disaster solutions. According to VMWare, "62% of respondents said they're planning to reassess or expand their current DR strategy. Of those respondents, 43% said they're planning to invest or improve their business continuity plans with cloud-based DR solutions. Those without a DR plan in place said their top option is to deploy Disaster-Recovery-as-a-service (DRaaS)."
Key benefits of a Cloud-based Disaster Recovery Solution
Keeping your company running, ensuring business-critical data, and maintaining productivity with minimal downtime are essential "must-haves" in any disaster recovery plan, but the main benefits of a Cloud-based Disaster Recovery solution allow your company to:
· Increase business resiliency with minimal and scalable investment
· Leverage the power of the cloud to protect business-critical information
· Simplify the deployment and management of your cloud-based disaster recovery
Having the right disaster recovery solution is not just about reducing downtime. Clearly, it can be expensive in loss of productivity and potential revenue. However, what could be even more expensive is losing partner and customer trust. The impacts of such could far outweigh the productivity loss.
Is your company ready for a Cloud-based Disaster Recovery Solution?
There are many things to consider before moving your disaster recovery solution to the cloud. If you're ready to talk about implementing a cloud-based disaster recovery solution in your company, - or just have some pending questions - it would be our pleasure to speak with you.
Cloud Carib's DRaaS Solution helps ensure that your data is protected, recoverable, and accessible by you and your customers. We can also help your team to implement or supplement your organization's continuity plans while addressing concerns over price and flexibility.