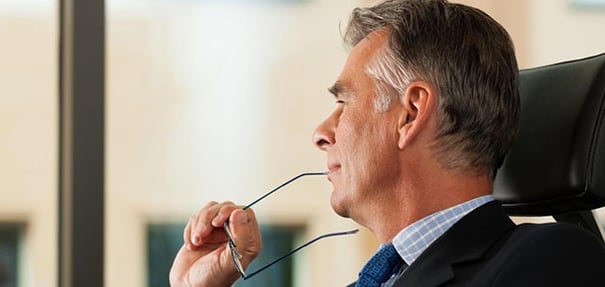 Over the past decade, we've seen a meteoric rise in cloud computing. More than 60% of organizations already use cloud services to optimize business processes, improve IT management and compliance, or increase employee productivity. Cloud computing is no longer the future—it is now. As more organizations begin moving into the cloud, it's critical that CEOs know everything they can about what cloud services can do for them. Here are just a few of them.
The Cloud Allows You to Do More Valuable Work
If you want a competitive advantage, technology is a great place to start. Your team can develop applications to perform complex data analytics, bolster your collaborative capabilities, and make your internal platforms more efficient. It's A global Price Waterhouse Coopers survey of CEOs found that 74 percent were actively involved in cloud strategy and more than 50% viewed the cloud as a strategic platform for growth innovation. Organizations are only able to take full advantage of that growth if IT departments have the time to dedicate to ensuring that those developments are occurring.
Unfortunately, only a small portion of IT budgets are allocated for cloud-related spending. Instead, significant spending is often directed toward standard maintenance and troubleshooting. A cloud services provider can handle tasks such as building servers, maintaining room for equipment, troubleshooting and managing hardware, pushing out updates, and analyzing data, so your IT department can spend its time on more strategic projects.
The Cloud Enables All of Your Employees to Be More Efficient
Beyond your IT department, going to the cloud helps your business operate more efficiently as a whole. Moving critical applications and data to the cloud affords employees:
Greater accessibility. They'll be able to access work platforms and information whether they're on vacation, telecommuting from home, riding the train to work, or visiting a remote office. This allows them to stay productive anywhere, anytime.
Better collaboration. Giving everyone access to the same data and files helps eliminate redundant work and encourages teamwork. For example, employees who work in different countries can work together on the same file and save their changes automatically.
Streamlined processes. Having everything managed together makes it easy for systems to talk to each other, and integration eliminates many manual tasks.
There are so many moving parts and variables to consider when deciding how to implement cloud services that it can be overwhelming. As a result, Many CEOs refrain from giving their IT manager the go-ahead to go to the cloud due to the potential cost.
For those who are just starting out, it's hard to know where to begin—and hard to not be intimidated by the prospect of making a big change like this. But once you learn more about the benefits of going into the cloud, you'll realize that it's not as daunting a task as it seems at first. The most important thing you will need is an IT partner who can guide you through the process and help make sure your transition goes smoothly.
If you're interested in learning more about how the cloud can help your company, contact us today. Located in Nassau, Bahamas, Cloud Carib is a cutting-edge, cloud service provider that offers private, public, and hybrid cloud solutions. If you're looking for tailored cloud solutions from a reliable provider, call (800) 390-2806 to speak to a cloud specialist.