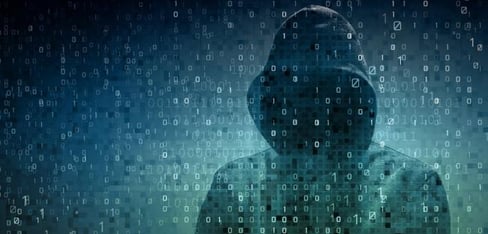 From Ashley Madison to the federal government, it doesn't seem like any site is safe from hackers anymore. In 2015, there were 781 known data breaches, which released over 169 million records in
cyberattacks across the country.
Here are the biggest breaches of 2015 and who they impacted.
• Anthem, Inc.
With nearly 79 million records hacked, Anthem had the largest data breach of the year. The Indianapolis-based health insurer is the largest community health plan in Ohio and the second-largest in the country. The sophisticated attack happened in January 2015, and hackers accessed information including names, birthdates, medical ID numbers, social security numbers, addresses, and employment information. Anthem stated that confidential medical and financial information was not accessed.
• U.S. Office of Personnel Management
In June of 2015, the U.S. Office of Personnel Management announced that it was the victim of two separate but connected data breaches. These hacks released over 21.5 million records of current, former, and prospective federal employees and contractors, including members of the military over the last 15 years. The information exposed included names, addresses, financial and health histories, social security numbers, family members, and maybe even fingerprints.
• T-Mobile/Experian
Fifteen million records were left vulnerable when the cellular service provider's information was breached through the credit tracking firm in September 2015. Among the information hacked were names, addresses, social security numbers, and dates of birth of T-Mobile customers. Lawsuits sprang up due to the vast amount of personal data that may have been exposed.
• Premera Blue Cross
Like Anthem, Premera Blue Cross suffered a significant data breach in January 2015. This cyberattack impacted multiple entities, including Premera Blue Cross, Premera Blue Cross Blue Shield of Alaska, Vivacity, and Connexion Insurance Solutions. Eleven million patients' medical records,
social security numbers
, birth dates, and possibly even bank account information may have been obtained.
• Excellus Blue Cross Blue Shield/Lifetime Healthcare Companies
In August 2015, Excellus Blue Cross Blue Shield and Lifetime Healthcare Companies were the victims of a data breach that impacted 10 million records. Information obtained could contain names, birthdates, social security numbers, addresses, telephone numbers, financial account information, and claim information. To try to make things right with its customers, the company offered two years of free credit monitoring and identity theft protection services.
Dishonorable Mentions
While these five data breaches were the biggest of the year, there were other notable cyberattacks as well. Here are just a few.
Georgia Secretary of State—6 million records

American Airlines Group—nearly 10 million accounts

Ashley Madison—37 million users

VTech—4.8 million users
Are You Looking for a Cloud Service Provider in The Bahamas, the Caribbean, or Latin America?
If you're thinking about switching to a cloud service provider, consider Cloud Carib. Located in Nassau, Bahamas, Cloud Carib is a cutting-edge, cloud service provider that offers private, public, and hybrid cloud solutions. If you're looking for tailored cloud solutions from a reliable provider, call (800) 390-2806 to speak to a cloud specialist.