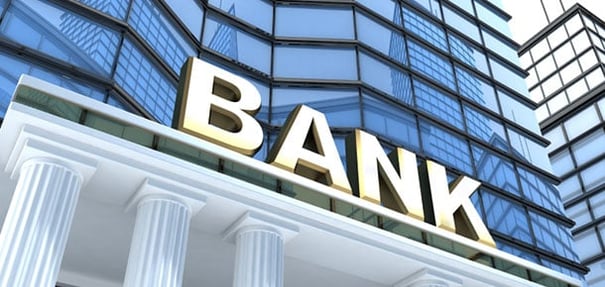 Cloud computing has been one of the hottest tech topics over the past decade, and banks are starting to get on board. In fact, a recent survey of financial executives found that half believed that they were either likely or highly likely to use a cloud service provider in the next two years. Why are so many banks starting to turn to the cloud? Here are some of the biggest reasons:
Improved Security
Data stored locally is susceptible to theft and loss. Keeping information on the cloud, however, keeps it safe and sound. It can't be ripped away or destroyed.
Information on the cloud is also easily protected against outside threats. This data can be encrypted while it's being stored and collected. When you work with a true cloud service provider, you'll pay for security alongside storage, letting you achieve two necessary things at once.
Reduced Costs
As the amount of data your business deals with increases, your costs for managing the data rises, too. You have to pay for a complicated physical infrastructure along with the cost of maintaining and powering it. If you want an offsite backup, you need to double those costs.
An established cloud services provider, however, offers you significant cost savings. They already have an enormous infrastructure, built with large economies of scale. You'll enjoy a completely modular cost structure, paying only for the services you use. Pushing out updates and patches is simple and completely handled by your service provider.
Greater Efficiency
Bringing your bank to the cloud improves organizational agility and reduces complexity. You'll have access to information whenever you need it, with the ability to boost and reduce capabilities depending on your peak hours. Performing your core business processes much quicker than before.
A great example is Bankinter, one of the largest banks in Spain. Evaluating its clients with in-depth credit risk analysis was an integral part of the bank's business, but it took an average of 23 hours to perform. By leaning on a cloud service provider, Bankinter was able to reduce the amount of time it took to only 20 minutes!
If you're considering going to the cloud with your own financial institution, make sure to reach out to us today! We work hard to get all of our clients up and running on the cloud, giving them greater security, reduced costs, and improve efficiency.
Are You Looking for a Cloud Service Provider in The Bahamas, Caribbean or Latin America?
If you're thinking about switching to a cloud service provider, consider Cloud Carib. Located in Nassau, Bahamas, Cloud Carib is a cutting-edge, cloud service provider that offers private, public, and hybrid cloud solutions. If you're looking for tailored cloud solutions from a reliable provider, call (800) 390-2806 to speak to a cloud specialist.