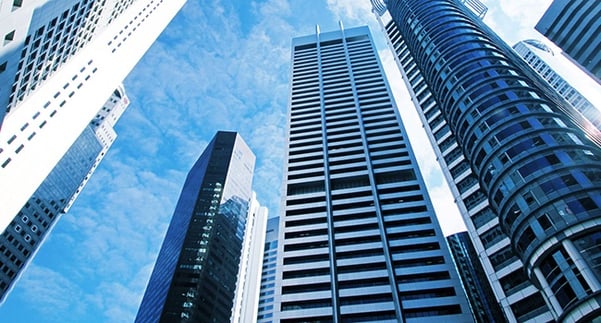 For
banks and other financial institutions
, cloud computing can offer a variety of benefits including cost savings, operational efficiency, flexibility, scalability, and better backup and upgrade functions. With the increasing number of banks using the cloud for data management, there are now cloud service providers that market specifically to the financial services industry and design their services to meet these businesses' needs.
One of the main concerns for financial institutions is the regulatory and legal matters that must be met before a cloud can be used for secure information. Every industry faces different challenges and may require different solutions.
Common Concerns
Data privacy
Data and system security
Business continuity
Contingency planning
Liability
Risk management
Regulatory oversight
Although there is not yet a solid answer regarding regulations and the cloud challenges that banks face, there is a starting point. The Federal Financial Institutions Examination Council (FFIEC) recently issued a statement regarding the outsourcing of cloud services. This document discusses the key risks involved with moving to the cloud and will eventually be incorporated into the FFIEC's IT handbook.
Core Elements of Moving to the Cloud
There are no guidelines for cloud computing for banks and financial institutions, but there are core elements that most of these institutions agree on. For example, risk management assessments are necessary when considering cloud computing, and each board of directors and management team must determine if the pros of using the cloud outweigh the risks. Policies should be drafted based on these assessments and used to guide the outsourcing process. When moving forward with a cloud service provider, financial institutions must issue a contract that includes the businesses' rights and responsibilities.
Security is extremely important and
for a bank to be successful with cloud integration
, a layered approach must be taken to ensure federal and state regulations are met. For instance, certain financial privacy issues, such as customer information, have strict rules when it comes to working with third parties. Yet when utilizing a layered security approach, these regulations can be met. Instead of the traditional approach of protecting the system, data itself must have a framework of security to protect it in the event of system breaches.
Moving a financial institution's data to the cloud is a big decision and one that takes time and thought to decide. Despite the common concerns, cloud computing is bound to become more popular among banks and other financial institutions as it evolves.
If you're thinking about switching to a cloud service provider, consider Cloud Carib. Located in Nassau, Bahamas, Cloud Carib is a cutting-edge, cloud service provider that offers private, public, and hybrid cloud solutions. If you're looking for tailored cloud solutions from a reliable provider, call (800) 390-2806 to speak to a cloud specialist.